Follow houstonisdwatch on twitter




Click comment counter to open comment box. To see all
reader comments at once click houstonisdatch link below Tweet
---
TPIA requests filed by houstonisdwatch:
*Magnet school acceptance rates/applications 
*List of properties owned by HISD, including vacant HISD campuses
*Good Friday attendance percentages
*Information about an alleged sexual harassment claim made against
 a CFS employee in HISD
---
HISD advertising for 763 teachers 
HISD plans teacher recruiting event in California again
---
Fox26 Houston reports kidnapping near Madison High school
ABC local: Madison students on alert after reported abduction
---
HoustonChronicle.com gives front page coverage to HISD's literacy efforts
---
Elementary School Chief Karla removed Mading ES Principal 
---
600 teachers quit in Wake County, NC
---
School bond elections getting harder to win
---
Ravitch takes on the New York Times and the common core
---
GRIER NAMES NEW JONES PRINCIPAL
From: "Grier, Terry B"
Date:
 April 17, 2014 at 1:22:32 PM CDT
To:
 Chiefs 
Subject:
New Principal
New Principal –
Jones
High School
Mr. Geovanny Ponce has been selected as the person who
will succeed Ms. Elaine Lewis as the principal of Jones High
School. Ms Lewis is retiring at the end of the current school
year after three years of strong leadership of Jones. Mr. Ponce
is currently serving as the principal of Hartman Middle School.
Prior to this position, he served as assistant principal and dean
of instruction. Mr. Ponce began his educational career in HISD
fourteen years ago, first as a substitute teacher before filling
positions as a teacher of Spanish, history, and math. 
Mr. Ponce holds a bachelor's degree in mechanical engineering from the
University of Honduras. He earned a master's degree in education from
the University of Houston and is currently completing a doctor of philosophy
degree from Duplichain University, in Louisiana.
---
Terry Grier is a problem but not the biggest problem
Neurotic, ADD-afflicted Terry Grier is not the source of problems in HISD. Nor are the
hatchet-wielding administrators who wreck havoc for a while then leave. It isn't even
administrators who know better like Sam Sarabia who have sold their soul to the devil
for self-advancement.
The biggest obstacle to success for Houston's children is the school board and, at this
point in time, it's difficult to see any of them bringing real merit to their positions.
Harvin Moore is a Teach For America lackey, an intellectually challenged Yes-man for the
business and real estate interests who have been making a killing on the backs of
Houston's children.
Paula Harris disprects the African-American community so much she couldn't even be
present at the recent school board meeting to cast a vote to keep Dodson open.
Anna Eastman can march in gay parades all she wants, but she votes to keep Grier's
principals as despots over their school communities and as long as she accepts teacher pension-
grabbing John Arnold money for her campaign coffers, she is useless to the constituents she
is charged to represent.
Julie Stipeche won no friends with her Dodson duplicity and she has been too eager to get
along with her colleagues - a getting along she pursued with vigor just so she could be
elected board president.
Mike Lunceford has evolved into a non-entity. Has he spoken out against recent plans by
the Grier administration to remove athletic fields from the Bellaire campus? Has he
opposed plans to cut Bellaire programs? 
Voters have a chance to be heard again in 2015. Certainly Manuel Rodriguez remains the
biggest target and most susceptible to defeat.  His gay-hating campaign in 2011 produced
a 24-vote victory. Which hate card is he going to pull out in 2015?
How many political lives does Paula Harris have? With sights set on defeating her and curtailing
State Rep. Boris Miles' unwanted interfering in HISD affairs, citizens in District IV have already
begun to plot her demise.
---
Gross Incompetence
:
Terry Grier and the HISD trustees who supported his plan to hold school
of a high holy day for Christians 
---

HISD students to flood churches today
in thoughtful prayer?
Church attendance at Good Friday services
this afternoon is expected to skyrocket based
on reports coming from HISD teachers and administrators.

After all, "All you need is a note to get the day off" is the meme. Station of the
Cross services at Catholic parishes should see packed houses to commemorate
the trials and tribulations of Christ based on the number of students who presented
parent statements to district attendance offices.

It seems, however, Galveston beaches and businesses will be the
prime beneficiaries of Grier and the HISD trustees' dubious plan to
require students to attend classes on the holiest of holy days on
the Christian calendar.

Many HISD students plan to find their spiritual center surfing Gulf of Mexico
waves, especially on a day when all you need is a note. 
---
YATES TO BE TORN DOWN SO HEB CAN BUILD?


YATES LAND SALE RUMORS EXPLODE ON SOCIAL MEDIA
Incompetent principal accused of closing Yates' Communications
Magnet to purposely lower enrollment - a program that Paula Harris
and the HISD trustees voted $1 million in bond money taken from
Grimes ES to enhance after the 2011 election
HISD sends 
VOICE MESSAGE
 to calm parents but who
trusts HISD?
---
Loaded weapon confiscated from Cullen MS student: from Fox 26 Houston
---
Grier to dismantle a key piece of The New Teacher Project
GRIER SET TO ELIMINATE HIGH SCHOOL TEACHER
DEVELOPMENT SPECIALISTS
*Grier told a group of HISD administrators today he was "pretty sure" about plans
*Had plans to eliminate high school TDS position drawn up on Powerpoint
*Swore administrators to secrecy
*Backdoor plan to eliminate them from district as Grier will not announce
 plans until principals have met hiring quotas in May 
---
Texas names Tango Blast worst gang in the state
Read Texas Gang Threat Assessment
Puro Tango Blast
History Channel report from StopHoustonGangs.com
---














THE HOUSTON NAACP HAS FINALLY JOINED THE FIGHT
Breaking news from African-American, News & Issues
POWER COALITION FORMED TO CHALLENGE HISD'S DISRESPECT
OF BLACK CHILDREN, SCHOOLS, AND COMMUNITY
Click news link above for full report
---
HISD blames Netflix for Power Up traffic jams and outages
Students streaming Neflix in Power Up school results in district
blocking all Netflix access. Teachers at Power Up schools have
been told to walk around the classroom more to observe students
who quickly learned how to minimize screens.
---

Former HISD Executive Director, Wainwright
Principal  John Barrera is dead
 From:
 Buck, Clifford W "Bill" 
Sent: 
Wednesday, April 16, 2014 3:00 PM
Subject:
 John Barrera 
Friends,
It is with great sadness that I am informing you of
Dr. John Barrera's
death. He passed away this past weekend. John's
history at Houston  ISD included Principal of Las Americas,  Executive
Director at The West Region Office, and before his retirement last year,
he was Principal of Wainwright Elementary. 
John was a good friend and a champion for students. His kindness always
superseded him. 
I received the following information from Wainwright's current Principal,
Christina Aguirre-Oliva: 
"The celebration we have planned for John is going to be May 3rd from
11am-2pm
at the Earthman Funeral Home in Bellaire, TX.  Their address is 6700 Ferris St,
Bellaire, TX 77401 and their number is (713) 667-6505.  We didn't want a sad
affair...rather a celebration of a wonderful man and all the people that he
touched! So be ready to laugh, share your memories with others and celebrate
the life of an incredible man." 
---
No good deed goes unpunished?


STIPECHE FAILS TO IMPRESS


SHE VOTED TO CLOSE DODSON IN MARCH
Bringing the Dodson discussion back to the table only to be quickly
tabled
fueled anger
in the community against her and HISD
---
Is HCC assigning bond projects the right way?
---

Hedge fund billionaire John Arnold is working hard to reap
profit from teachers' pension plans. In HISD, Anna Eastman,
Harvin Moore, and Mike Lunceford are beneficiaries of Arnold's
campaign cash
---
HISD administration planning to tie student test scores
to TNTP teacher evaluations
---
Teachers in Atherton testing scandal appeal to TEA
"...In the document filed by Larry Watts to the Texas Education Agency on behalf of Jennifer Sterling,
Reuel Soca and Veronica Davis, the teachers' lawyer charges that HISD board members
nevereven read
the investigative report into the allegations that the teachers helped students cheat
on the Grade 5 state-mandated reading and math tests, before voting to fire them..."
---
HISD's investigation of Mable Caleb
---
Congratulations to Lee: Boys soccer headed to state semifinals
---
Wendy Davis accuses Abbott of wanting to test four-year-olds
---
Attacking teachers bound to affect students
---
HISD TRUSTEES APPROVED PLANS TO DISPLACE RESIDENTS
AROUND DODSON; HISD CLAIMS PROPERTY TO BE USED FOR
LECJ, BUT HARD NOT TO SEE PROPERTY SOLD TO DEVELOPERS
FOR CONDOS
*How much non-school based property does HISD own? What is the
current value of this property? How many HISD campuses are
sitting vacant?" houstonisdwatch has filed a TPIA request to find out
---
Teachers in UK under stress from inspections and targeting
---
Texas senators voice concerns over poor high school
test scores
---
ATHERTON STUDENTS SAY HISD TWISTED THEIR STORIES;
PARENTS OF STUDENTS INTERVIEWED ACCUSE HISD
OF VIOLATING PRIVACY RIGHTS
"...Student "A," whose identity was protected  by FOX 26, says she was
interviewed  by two district investigators who  either misinterpreted or
willfully twisted  her answer. 
The girl said that when she told the lawyer that Sosa helped her, she was referring
 to a practice test.  She says Sosa offered no aid on the actual exam. 
The mother of student "A" tells FOX 26 that HISD subjected her daughter to the interview
 with contract lawyers without notification or gaining her consent. She also said the district
should have asked her permission which  she would have denied.
"Mr. Sosa is a good teacher," added the mother.
The only other student tested by Sosa, student "B" also spoke with FOX 26 and along
with his mother  insists he was never interviewed by HISD..."
Read full report at Fox 26 Houston
---
DROPOUT NATION: TERRY GRIER & BROAD FOUNDATION
EMBARRASSED BY "FIVE PERCENTAGE POINT INCREASE
IN THE NUMBER OF FUNCTIONALLY ILLITERATE
FOURTH-GRADERS" 
HISD & the Broad Foundation on the list of bad actors
"...HISD was recognized  this year for being the most-improved big city district, is
also on the list of bad actors. Houston excluded 34 percent of fourth-graders in special
ed and 30 percent of eighth-graders in special ed ghettos. Without the exclusions, Houston's
performance on NAEP would have likely been even worse..."
Read Dropout Nation's report
---
STATE REPRESENTATIVE: GRIER IS DON
OF HISD MAFIA TRYING TO DESTROY
SCHOOLS
State Rep. Harold Dutton faults Grier, exonerates teachers,
is alleged HISD cheating scandal
State lawmaker Dutton condemns Atherton firings
---
Rumors spreading: Grier wants out
If these rumors have merit, then the trustees are
going to beg Grier to stay. Even if they fail to
persuade him, do you trust any of them to pick
the next super?  Didn't think so.
---
66


REMEMBER THIS LIST? HISD HAS PLENTY OF OPTIONS TO CONSIDER
WHEN PICKING SCHOOLS TO CLOSE
*Closing Dodson still looks like an opportunity for Grier cronies to
 make money using the space for commercial development
*Stipeche said she wouldn't vote against closing Dodson but she did
*There's plenty of hypocrisy to go around: Remember when Anna
 Eastman faced the closure of one of her schools? Much wailing
 and complaining.
*Moving Dodson Montessori program to Blackshear will have the
 domino effect of forcing some Blackshear students to go somewhere else
*Harvin Moore's indefinite tabeling of Stipeche's motion "in perpetuity"
 is no where in the rules book  
---
D.C. school proposals trigger debate about neighborhood schools
---

HISD may take attendance hit on Good Friday
One church is telling students to take church bulletin
to school as their excuse for Friday's absence.  Parents
can exempt their children from school Friday.
---
Parents, Students Fed Up with HISD


Board minutes reveal plan to close Dodson in December 2012
Intermittent school boycotts planned
When the Board of Trustees at the Houston Independent School District (HISD)
voted to close Dodson Montessori and repurpose Jones High School at their
March 13th board meeting, at the recommendation of Superintendent Terry Grier,
they probably didn't anticipate the consistent backlash they have received from
members of the African American and Latino communities in Greater Houston.
On Monday, a group of organized parents and community activists asked students
and parents to stand up to HISD, by calling for a boycott of Dodson Montessori.
Lead organizer for the event and HISD parent, Loretta Brock, felt that the boycott
was a success and is planning to have "rolling boycotts" take place at other schools
in the near future.
Continue reading Forward Times report
---
THE MATTER OF MIND: THOUGHTS OF MINDFULNESS
AND ITS PRACTICE
A RESIGNATION LETTER FROM LESLIE CONTRERAS SCHWARTZ
Resignation Letter from a First Year Public School Teacher
Dear Principal of Title 1 HISD school,
Thank you for the opportunity to work in your school with your children,
as you have referred to them. Thank you for reminding me to look
you in the eye, for reminding me to never turn my back on students,
for telling me that they will forget my name. I will not make a difference
in their lives, you said. Teachers don't, you said. Thank you for telling
me that you must "act like a dictator" at the school because you have to.
Most of the teachers toe the line, handing in fake grades, spending
their hours at night creating elaborate lesson plans to adhere to standards,
spend hours creating bulletin boards to display student products and
proof of real learning. Because I did not, and because I spent most of my
time as a teacher figuring out how to teach and reach my students, even
if it was in contradiction to what was on the standardized test, you
singled me out as an incompetent teacher.
Continue reading The Matter of Mind
---
Join Badass Teachers
---
Guns on HISD campuses: Cullen MS and Black MS
---
HISD to announce new non-Redskin mascots at 4 schools
Lamar HS, Westbury HS, Welch MS, Hamilton MS
---
Torturing children at school: from NYTimes.com
---
Internet connectivity issues at Power Up schools
Certainly HISD's IT Department should have anticipated
the strain on its censors with Power Up
From: Information Technology Systems
Sent: Friday, April 11, 2014 11:03 AM
Subject: Internet Connectivity Issues at HISD
Information Technology Systems
Internet Connectivity Issues at HISD
In the past few weeks, the district has experienced a problem with slow and dropped Internet
connections. This message is to inform you that the HISD Information Technology Department
is aware of the problem and is working to resolve the issue.
Why is this happening?
In accordance with Children's Internet Protection Act (CIPA) guidelines, HISD filters access to the
Internet for both students and staff. The filtering system scans an average of 4 billion sites per month
(133 million per day). We have noticed that on certain days, the system maxes out its capability and
at that point begins to reject new connections and drop existing connections.
What are we doing to fix it?
We have engaged industry experts to assist us as we continue to make changes to our infrastructure
to address the issue. The changes have to be in "bite size" increments so we can understand the
cause and effect. As a result, we anticipate some future Internet connectivity issues while we work
through all the possible scenarios causing this problem.
We want you to know that when any upcoming Internet outages occur, we will have resources and
staff in place ready to respond and address the problems immediately.
We apologize for this inconvenience. Rest assured that HISD ITis working to optimize performance of
our connections so that we can provide you better service. We understand that staying connected is
vital to how students learn, how you teach, and how the district operates.
Thank you for your patience and understanding.
---
Lisa Falkenberg reports: Parents concern for Pre-K
---
HISD LISTS VACANCIES FOR 690 TEACHING POSITIONS
---
Compensation Redesign February 2014
HISD touts starting salary of $45,887
---
Little at risk for themselves, Moore, Eastman lead
charge to bury Dodson ES; Paula Harris is absent
With single member districts only Julie Stipeche really felt
the heat to keep Dodson open. Trustee elections must be
about the vision for the entire district.
---
We need to talk about the test: Problems with the Common Core
Pearson advertising on craigslist.org for exam scorers
 
---
HISD's deferred maintenance program to cost taxpayers $1 million
FINALLY, NEW ROOF FOR RUSK
report from Ericka Mellon at houstonchronicle.com
---
Three HISD teachers linked to test cheating: from chron.com
 
---
TEAM GRIER PUTTING A SERIOUS HURT ON PERSHING MS
West U. parents are experiencing firsthand what's been going on throughout
HISD for the past three years
Southwest News has the story
 
---
Carnegie-Vanguard rated top high school in Houston by
the Challenge Index
---
Board agenda April 10, 2014
---

Anna Eastman: running Houston's Gay Pride Parade again




 
---
Here's the latest from Houston ISD Confidential:
No (Every) Man (Person) is an Island
---

Updates to SBOE consideration of Mexican-American studies course

State board to take up Mexican-American studies course

Michelle Rhee continues to promote Pearson Education & standardized
testing as the key to school reform

Lisa Falkenberg reports: Not so easy to opt out of standardized tests

DODSON CLOSING: NOT SO FAST
Stipeche, Adams, and Skillern-Jones force fellow trustees
to reconsider
"After parents and community leaders continued to protest over the looming closure of Dodson
Elementary, HISD trustees plan to reconsider the school's fate.
"Board president Juliet Stipeche and trustees Wanda Adams and Rhonda-Skillern Jones used
their authority to bring the item back to the board for consideration Thursday, four weeks after
voting 5-4 to close Dodson." (from chron.com)
---

More sad news from HISD - this time a former administrator
Anne Sledge served as an HISD principal and executive principal,
Under Grier, she became Senior Manager of Leadership Development.
She served HISD for 33 years.

As houstonisdwatch reported here, Ms. Sledge dissolved her relationship
with Terry Grier over disagreements which were not made public.  She
accepted a position with KIPP.

Here is the message from Bill Buck, Shearn ES Principal:
From: Buck, Clifford W "Bill" 
Sent: Wednesday, April 02, 2014 1:21 PM
Subject: Ann Sledge
Teachers and Staff,
I wanted to let you know that Ann Sledge has been diagnosed with cancer
and her prognosis is not good.
Ann was a champion for children and especially an advocate for Shearn's
children during the 5 years she was my supervisor.
She worked for Houston ISD for 33 years before moving to KIPP in 2013.
If you would like to send her a card, Ann's home address is 818 W. 41st, Houston,
TX  77018-5308.
Please keep her and her family in your thoughts and prayers and they go through
this difficult time.
Bill Buck, MBA, M.Ed.
Principal
Shearn ES Houston ISD
cbuck@houstonisd.org
713-295-5236 fax 713-295-5253
es.houstonisd.org/shearnes
---
HISD still has space in some magnet programs, especially
at schools with low enrollments

HISD pays tribute to Chip Zullinger

UNITED OPT OUT:  Movement to end corporate school reform

Texas taxpayers will send a huge payment to Pearson Education for the
multiple level STAAR tests according to Dallas report
---


HISD spent $1.6 million on North Forest High School and improvements
are noticeable

Houston area dual-language programs are thriving

Waco parents opt out of STAAR

Kindergarten teacher: My job is now about tests and data —
not children. I quit.

Obama administration embraces corporate school refomers

Diane Ravitch talks about Houstonian billionaire John Arnold in
her Bill Moyers interview

Ericka Mellon is tweeting live from the Jones HS reconfiguration
meeting.  She reports on punch flowing from a fountain...   

WHY DIDN'T JEFFERSON PRINCIPAL ASHLEY GREEN LET
P.E. TEACHER THOMAS HATALA LEAVE CAMPUS TO GO TO
THE DOCTOR? WHAT DID SHE DO TO HELP HIM?
Apparently, Mr. Hatala looked so bad on Friday, March 7, one of his
students took him to Ms. Green, Jefferson principal. Allegedly, Ms.
Green yelled at Mr. Hatala and told him to get back to class.

Why could an elementary school student perceive how sick Mr. Hatala
was but not Ms. Green?

On Sunday, March 9, Mr. Hatala died.

This tragedy may not have been avoided, but couldn't Ms. Green 
have shown better judgement and, perhaps, some empathy? What
are the facts in this case?

houstonisdwatch would like to hear from the Jefferson ES community.
Did Ms. Green render assistance to Ms. Hatala contrary to the
word-of-mouth now circulating about his death? Did she actually
scream at him as has been said?

Is this the climate in HISD under the Grier regime? Sick teachers are
not permitted to leave campus for emergency medical care? Witch
hunts are conducted based on false allegations of cheating like the
ongoing investigation at Mr. Hatala's former school?

Catching up on the HISD cheating probe: from Fox26 Houston
Greg Groogan reports HISD "blind sided the children of Jefferson Elementary by
yanking teachers out of classrooms and launching a full blown cheating investigation."

houstonisdwatch has suspected the allegations are nothing more than trumped-up
charges by the Grier administration. Houston Attorney Chris Tritico,
representing the suspended teachers, remarked HISD has produced no
evidence of wrongdoing. 

HISD features Bellaire HS to promote Power-Up
lap top distribution

HISD employed 397 Teach for America interns for the 2013-14
school year.  Tahe a look at who they are, what they teach,
and where they're currently assigned.

Audio from townhall meeting featuring AFT and HISD Board
President Julie Stipeche

Aspire committee challenge: Do teachers at higher
achieving HISD schools have it easier?

Orlando Riddick to Cedar Hill ISD
Remember, Riddick moved in Alan Summers' position as
Assistant Superintendent for College Readiness after
serving as Chief High School Officer.

Mr. Riddick treated employees with respect, unlike many other
so-called leaders on the Grier team.

Another ranking of high schools, this time by Niche.com
Carnegie-Vanguard is the highest ranked HISD school;
no HISD comprehensive high schools included in "A"
rating. Niche is sponsored by College Prowler.
from chron.com.

Protest at Dodson March 24

With the district's bottom line at stake, Grier is willing
to anger religious conservatives and veterans

Texas Democratic Women of Harris County Metro to
honor Gayle Fallon with "2014 Women Making History
Award"

Students see many slights as racial 'microaggressions':
from nytimes.com

Advocates alarmed by preschool suspensions:
Ericka Mellon reports at houstonchronicle.com

Reducing suspensions among academically disengaged:
from civilrightsproject.ucla.edu

Early warning signs for black male youth:
from attendanceworks.org

Retooling Jones poses challenges
Ericka Mellon reports houstonchronicle.com

515 ANTICIPATED TEACHER VACANCIES
IN HISD
Soon some cities won't have any public schools at all


WHO ARE THE TEACH FOR AMERICA
INTERNS WORKING FOR HISD? HERE'S
THE (PARTIAL) LIST...

Another out-of-state hire by Grier for his leadership team...
another SSO for high schools...this time from Alabama...

"For want of a nail" by houstonisdconfidential
"...When Terry Grier arrived to be the Houston school district superintendent in 2009,
not much registered on the campuses where I was a substitute teacher.  Then,
nothing continued to register——in fact, the chatter in the teachers' lounges
across the city was that he had made executive decisions on the plane ride here
without ever viewing any of our campuses.  A bad portent, but no one knew
just how bad it would become..."
Read the entire post. 

Houston's real estate developers & the Greater Houston Partnership
call the shots for Grier and his board supporters; in New York,
Wall Street managers, who hope to make a killing from charter
schools, control Governor Cuomo 

March 13, 2014 board meeting video
Audio from March 13, 2014 meeting



BORIS MILES SELLS OUT TO TEAM GRIER
Houston Press reports:
CROWD ERUPTS IN "FIRE TERRY GRIER" CHANT

ONCE AGAIN HISD FAILS THE COMMUNITY IT IS
CHARGED TO SERVE
 
Ericka Mellon reports on HISD's compromise to keep Jones
High's physical plant open...from Mellon's report:
Plans to close schools always stir controversy, but Grier's latest proposal generated especially
strong, organized opposition from numerous elected officials, the Houston Federation of
Teachers union, the Texas Organizing Project, a local group Community Voices for Public
Education and others.

FIRE TERRY GRIER movement is generating more negative press
for HISD
"Save our Schools" and "Fire Terry Grier" have merged into one chant 


HISD PLANS INCREASED PRESENCE AT
BOARD MEETING
HISD leadershiip failed to listen to Jones &
Dodson communities, expecting angry parents
at tonight's meeting

GRIER SNUBS TEXAS EDUCATORS AGAIN
Turns to Alabama/Georgia candidate Jennifer Topper to fill a
high school SSO position 

HISD makes second offer of $500 to get veteran teachers to quit
Subject: Early Notification Second Opportunity
December 12, 2013 the board approved that the district could extend to all full-time classroom teachers,
counselors, and librarians in eligible job titles a second window of opportunity to participate in the Early
Notification Program which begins Monday, March 10, 2014.
During the second window of opportunity ONLY Board approved full-time class room teachers, counselors,
and librarians in eligible job titles are eligible to participate in the program, and will receive a one-time
payment of a flat $500. The changes in the program will allow Human Resources and principals to plan,
forecast, and adjust their teacher staffing needs in critical shortage areas for the 2014-2015 School Year.

Board meeting agenda March 13, 2014

Billionaire backed education groups battle teachers unions
in state races

TEXAS AG ORDERED HISD TO RELEASE BRIAN BUSBY'S
ACADEMIC RECORDS
Mr. Busby earned a Bachelor's Degree from the University of Phoenix
See profiles of Building Programs managers

TEAM Grier still pushes veteran teachers to quit with cheap payment
of $500
ubject: Early Notification Second Opportunity

[http://www.houstonisd.org/cms/lib2/TX01001591/Centricity/Domain/4/chiefbanners
/HROfficer-hed.gif]

Early Notification Program Second Opportunity

On December 12, 2013 the board approved that the district could extend to all full-time classroom
teachers, counselors, and librarians in eligible job titles a second window of opportunity to participate
in the Early Notification Program which begins Monday, March 10, 2014.

During the second window of opportunity ONLY Board approved full-time class room teachers, counselors,
and librarians in eligible job titles are eligible to participate in the program, and will receive a one-time
payment of a flat $500. The changes in the program will allow Human Resources and principals to plan,
forecast, and adjust their teacher staffing needs in critical shortage areas for the 2014-2015 School Year.

If you are interested in applying to the Early Notification Program, please visit www.houstonisd.org
<http://www.houstonisd.org>, click on "Departments", select "Human Resources", and click on
"Current Employees". Here you can view and download an application form, and FAQs. The deadline
for applications is April 04, 2014 at 4:30 pm. All applications must be completed electronically and submitted
via email to hroperations@houstonisd.org<http://contact.houstonisd.org:81/CT00158902MTIzNg==.
HTML?D=2014-03-10>. You are receiving this message for information purposes; receipt of this
message does not guarantee your eligibility for the program. Should you have further questions,
please contact Employee Services at 713-556-7383 or send your questions tohroperations@houstonisd.org
<mailto:hroperations@houstonisd.org>.
[http://www.houstonisd.org/cms/lib2/TX01001591/Centricity/domain/4/images/Watson-Footer.png]

Chicago Teachers Union fights back, takes on neo-liberal
school reformers and charter school vultures

To investigate Denetta Wlliams' charges TEA has requested
documents from HISD's human resources department. 
email: tim.regal@tea.state.tx.us

Trustee Stipeche takes leads in removing schools from closure list
Henderson got an assist from Jerry Davis

Jeb Bush's friends are cashing in on kids

WANDA ADAMS ADVOCATES FOR NEW SCHOOL CLOSING POLICY
Stipeche keeps Dodson ES on the school closure list; Harris fails
to save Jones HS; 3 schools on the list to survive


Grier adds to the HISD bureaucratic bloat, this time hiring Don Hare,
another crony from North Carolina
 
From: Superintendent 
Sent: Tuesday, March 04, 2014 2:01 PM
Subject: New HISD Team Member - Dr. Don Hare, Chief Major Projects Officer

Dear HISD team member:
We are pleased to announce that Dr. Don Hare will be
joining Team HISD as Chief Major Projects Officer.
As you may recall, Dr. Julie Baker served in that role
prior to moving into the Chief Curriculum and Instruction
position now held by Dan Gohl. Once Dr. Baker left, we
conducted a search and were not satisfied with the
candidates that came forward, so we chose not to
fill the position at that time.
With the district recently receiving the $30 million Race
to The Top grant; re-inventing Career and Technical
Education efforts through Linked Learning; improving
Futures Academies; and the growth of EMERGE/College
Readiness, we have decided to fill the Chief Major Projects
position with someone who can provide leadership and
oversight to these very important areas.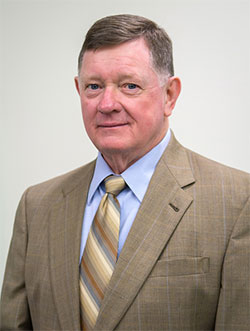 Dr. Hare has extensive experience in
education. He has worked as a math
and science teacher, high school principal,
educational consultant, and superintenden
t for a number of North Carolina and Ohio
school districts. Dr. Hare has a strong
background in federal title programs
and vocational
and technical education. He is also a
curriculum specialist and expert in working with
exceptional and academically gifted children.
Dr. Hare holds a bachelor of science and master of arts, as well
as an educational specialist degree from East Carolina University
in Greenville, N.C. His doctor of education in school administration
is from Vanderbilt University in Nashville, Tenn. Dr. Hare is active
in his church and a number of civic organizations, including the
United Way, Arts Council, Historical Society, Rotary Club, and
Lions Club.
A press release will be sent out shortly, but I wanted to notify
you first of this new addition to our staff.
Please join me in welcoming Dr. Hare to our team.


Eight Bellaire HS students suspended for hacking laptops

Accusations against Grier for lying on PEIMS report, falsifying egrants
Highly qualified teachers' report: Worthing High School
Highly qualified teachers' report: Kashmere High School
The issues at Worthing and Kashmere are not about changing grades
The issue is not about changing grades. The issue is STATE LAW requires student to pass
economics prior to receiving a Diploma from the State of Texas. Grier broke the law by not
offering Economics as required by State Law. Therefore, Diplomas rewarded to those students
were awarded illegally and with a reckless and willful disregard for State and Federal Educational
Law.

NYC Mayo DeBlasio to charters: Drop dead

HISD builds; Residents displaced

NYC Mayor De Blasio's disdain for charters working
Charter parents blast mayor

HISD TEACHER VACANCIES JUMP TO 511
Prospective HISD teachers: Why are so many veteran teachers
abandoning HISD?

GRIER ADMINISTRATION TARGETS AFRICAN-AMERICAN 
COMMUNITY
More accusations surface concerning the Grier administration's role
in falsifying student diplomas:
This list contains the egrants Grier falsified. The nail in the coffin derives from the Economics
classes Grier fail to offer to students, prior to issuing diplomas. Texas law has spoken, Students
MUST be instructed in Economics with emphasis on the Free Enterprise System. The credit is .5.
It is a core subjecting meaning the teacher must be highly qualified or the parent must receive n
otification of the non HQ status. Greir is SO dam bold, he did not even bother to offer the class
.At the least the Grier administration could have had a non HQ teacher Economics to the students
at Worthing Jones etc..Reference Texas education Code Chapter 74 when researching this violation
inflicted upon Jones, Furr, Kashmere, Sterling Worthing and others.
Pending PIR

Seven absurd things children are learning thanks to conservatives

Greedy John Arnold, patron of Anna Eastman and Harvin Moore, wants
your pension money 
The Laura & John Arnold Foundation: Creating a new public pension
The plot against pensions, featuring John Arnold 
"...John Arnold is an Enron billionaire whose only major experience with pension
management was his role in a company that decimated public pension funds.
Well-known conservative political operatives and consultants run his foundation..."

THE NETWORK FOR PUBLIC EDUCATION



Continuing battle to find out why
Brian Busby was given a promotion
and a raise without interviewing for a position
apparently created for him: HISD continues to
hide from public view Busby's qualifications 

Diane Ravitch makes the Houston Chronicle's front page
Ravitch:"...Privatization, charters, vouchers, and also attacks on the teaching profession, efforts
to lower standards while claiming to raise them. For example, Teach for America. Teach
for America lowers standards because the young people they send in - who are very
bright and very idealistic - are inexperienced and ill-trained. To call them "highly qualified"
is absurd..."

Grier further infuriates parents, community who want him fired
GRIER; DODSON, JONES MUST GO

Audio from today's board workshop where parents spoke to
board about HISD school closings

Houston Chronicle refuses to cover HISD's accident-prone transportation
department but here it is: Another HISD bus wreck, 8 to hospital, after
HISD driver runs a stop sign

Board workshop brings packed house to discuss school closures
Click 2 Houston report

PUBLICITY HOUND GRIER STAYS IN NEWS WILL DUAL
LANGUAGE PROPOSAL
Grier always finds money for his pet projects, or projects
friends want, or projects that will bring him money
But keeping a Montessori school open in a down-trodden neighborhood
 is too much to ask

SXSWEdu coming to Austin

Follow-up to laptop security breach mentioned below:
This information was obtained by a computer scientist familiar
with the situation:
So 7 students were suspended today for finding a way to circumvent the normal login
process. The word is that the regular login works just fine but that these kids wanted
to be able to use the computer without being tracked. So apparently they are being
punished not for breaking the laptops but instead for being untrackable while using
the laptops.
****
One principal's message to community on HISD's laptop program
I am emailing our families tonight to offer both a reminder and some information regarding
our student laptops.  By signing the Student Laptop Agreement Form, students are
committing to refrain from altering the configuration of the hardware equipment and
all accompanying software.  Failure to meet this expectation may result in disciplinary
action including suspension or expulsion.

District monitoring tools have alerted us to more than one xxx student that has broken this agreement,
and those incidents are being handled administratively with consequence.

If your son or daughter,  or someone they know, has altered the software configuration or imaging
or disabled security features, then that behavior should immediately cease and desist.  The only
acceptable login is the one created when the laptop was deployed – which should also be the
child's GradeSpeed login.

If you need more information or have further questions, please do not hesitate to access the parent
resources on the Power UP sections of the HISD website as well as the Bellaire website.  And if you
need further assistance, please don't hesitate to contact us.

After all, don't teenagers always "cease and desist" behaviors when we ask
them to?
****

Despised by many, Grier touts his progress to a skeptical audience
Wants to spend more money on a pet project, this time an Arabic
immersion school
Ericka Mellon reports in the link highlighted above (and some encouraging
words for Grier's enemies in HISD):
Grier delivered his annual State of the Schools speech at a turbulent time in his tenure,
days after proposing to close five neighborhood schools. He's drawn anger not only from
parents, but from some members of the school board, where the dynamic has shifted since
his biggest ally was replaced by a more aggressive former city councilwoman.


Holding steady: 495 teachers needed in HISD  







Grier's self-proclaimed high achieving schools? According to the
Texas Education Agency, Grier's HISD has just one on list of
schools nominated for a Blue Ribbon Award.

In contrast, in 2012, TEA nominated two HISD schools as high performing
abd three as improving.

In 2013, no schools from Texas were recognized as Blue Ribbon schools.  

Hypocrisy is boundless in GOP Race; from HoustonChronicle.com 

What you need to know about international test scores by
Diane Ravitch

Helping children: When even the starting line is out of reach 

Margaret Downing's Houston Press report on school closures
featuring the Mark Smith photo on banner

Top 34 highest paid administrators in HISD, all earning over $140,000
annually, show a distrubing ignorance over the history and culture of
HISD
Grier Terry Brooks 
Schad Lenny
JHuewittKenneth R 
Bobadilla JrLeobardo
DavilaTiffany Lynn 
GohlDaniel F
Hutchins-TaylorElneita Sylvia
Smith Mark L 
WatsonRodney Eugene
Houlihan Andrew Gray
Moore Robert E
SarabiaSamuel D
CardonaMichael Anthony 
PolaMichele M 
RiddickOrlando Paul 
ZullingerSidney Wayne
Davis Dana Bost 
Loria Karla
Sands Robert Lee
HerreraOctavio
PattonRichard Allen
Robinson Sherrie Hicks
Boehm Donald R
Fritsche Leng
Bailey, Bradford R
PorterPatrick B 
Brady Dillon M
Eaves Sharon Gail
FancherCindy Rae 
Falcon JrJoel Edward
Bankhead Daniel W
RobertsonBetty Sue
SailorsBrian Dale
StevensCarla J
13 of those individuals have been with HISD fewer than two years.
They are Grier appointments, made without consultation, without
formal interviews, without outside recommendations. One highly
paid Grier appointment was arrested, others have left the district.

HOUSTON CHRONICLE TRYING TO CATCH UP
Leaders See Contradictions in Closure of HISD Schools













Former Scarborough football, baseball coach Jaysen Merren, friend
of Scarborough Principal Jason Catchings, fired by HISD
*Merren was found drunk on Scarborough campus
*Insiders report Catchings tried to cover up incident but was not
 successful

Complete editorial submitted to Houston Chronicle by houstonisdwatch
in response to today's editorial about HISD's school closure rollout
Your editorial, however cleverly written, misses the mark completely. This plan to
close schools is not about Grier and the trustees making a fiscally sound decision. 

Grier's plans to close schools will enrich the contractors who contributed thousands
of dollars to Grier's 2012 bond - donations which your newspaper has refused to
cover - real estate developers and Grier's friends on the Greater Houston
Partnership. 

Grier's plans to close schools blatantly breaks promises he made in person to the
very communities he is now attacking. 

He and his trustee supporters, notably Paula Harris, told the Jones community Jones
would get a new school. He told the Dodson community Dodson would be reformatted
into a K-8 campus. 

As you usually do, you ignore the inconvenient truths of the Grier administration. Why
isn't the Houston Chronicle investigating where all the bond money promised to
communities - now totaling hundreds of millions of dollars and soon to be two billion -
has gone?   

Please follow the agenda and proceedings at every school board meeting. The trustees
approve every expensive, hair-brained expenditure Terry Grier proposes, for example
throwing money at the College Board, where Grier sits as a director, and Teach for
America, where Harvin Moore has served as a director.

One million here, another million there, the trustees rarely question Grier on his schemes.
The district continues to throw millions at the Haberman Foundation, using an untested
protocol for hiring teachers and principals. Despite the headlines of child abuse, enablers,
shop lifters, and drug dealers, just a few of the criminal types Grier has hired in the past
two years, not one trustee questions the effectiveness of the  Haberman protocol.
Wasted millions down the drain and the Houston Chronicle has failed to even inquire
about it. 

There are 450+ teacher vacancies in HISD at the present time. The Haberman Protocol
is used to screen teachers, too. Perhaps the Houston Chronicle could use some of its
resources to investigate why so many teachers are opting out of HISD or why San Diego
Unified did not renew its contract with the Haberman Foundation soon after Grier left there
to come here. 

You continually homer for Grier and the Greater Houston Partnership at the expense of
Houston's parents, children, and teachers. Your blind support for Grier, and the constraints
your newspaper places on any real investigative reporting make your call today for parents
to support Grier for wanting to close schools and ignore the insulting, poorly-planned, and
arrogant way the rollout of this plan was announced ludicrous at best.

Your coverage of the school closures has been inconsistent, incomplete, and regressive. Other
media sources in Houston, notably KTRK, Fox 26, and KHOU regularly beat you in getting 
scoops about HISD. After being out-covered by other local media, you finally published
a piece on how disgruntled Houston parents are with Grier's plans.

Even this editorial today comes five days after the last parent meeting at Billy Reagan K-8
Education Center. The Houston Chronicle isn't first with the news. It's after the fact reporting
demonstrates how carefully the Houston Chronicle proceeds, frightened of offending the
Greater Houston Partnership.

In short, Houston Chronicle, you've become a big part of HISD's credibility problem.
Your editorial today will not convince anyone to support another Grier attack on the
community and its children.

You failed to cover Grier's chilling edict that, if the board passes his racially insensitive
proposals to close schools, Grier will force the children at the schools on the chopping
block to change schools before this school year ends.

Of course, you wouldn't dare cover that because doing so would reveal the real
character of HISD's superintendent. 

Even the Houston Chronicle, usually depended upon to be a homer
for Terry Grier, criticizes district's botched school closure 
announcements

Concerned mother says daughter was attacked at Cullen MS:
KHOU.com

Four ways privatization is ruining our education system

Ted Nugent & Greg Abbott: "Subhuman mongrel" comment
taken right from Nazi Holocaust justification 

Texas AG Abbott full of rhetoric but can't explain allowing
support from racist Ted Nugent; for Abbott it's all about guns  

IT'S GOOD TO BE FRIEND$ WITH TERRY GRIER
Sydney "Chip" Zullinger was Grier's representative at the Dodson ES
and Billy Reagan K-8 Ed. Center parent conversation meetings. He was
unprepared for the Dodson parents. Unlike Sam Sarabia, another HISD big
whip who conducted parent meetings and who had been
principal at Port Houston Elementary School, Zullinger
lacked any points of connection to the predominately African-
American audience.

Whereas Sarabia offered up empathy, fein or sincere, and could
connect with the largely Latino audience, Zullinger came up flat.

Could Zullinger's uptight performance have anything to do with 
the feelings the Denver community, in particular the NAACP, had
for him when he was hired and quickly fired fourteen years ago?

"Zullinger's hiring and his quick departure are a black eye for the school
district and the school board that hired him, some say. What's more, it
couldn't come at a worse time, with new, tough and expensive education
reforms looming as early as this fall. The Rev. Gil Ford, head of the regional
NAACP, said his group will ask all board members 
who voted for Zullinger to resign immediately." (Denver Post)

Zullinger promised to "...violate protocol...and...step between authority lines..."
 when hired. Little did he suspect his authority line wouldn't just be stepped on, it would
be severed.

The Denver Post report comes from 2000. Skip ahead five years to the
Sunday, October 9, 2005 and the Washington Post where another Zullinger
firing is reported.

"In their evaluation of former Manassas school superintendent Sidney 'Chip' Zullinger,
city School Board members criticized him for the district's performance on standardized
tests, a lack of ability to 'provide inspiration,' and his relationship with city officials and
School Board members, according to a school system memorandum obtained by The
Washington Post."
The memo said that one member told Zullinger he was partly responsible for
"white and black flight' in the school district." (Washington Post)

*No need to worry about Zullinger and black flight from HISD. It's been
happening for a while, and Grier sent Zullinger out to schools in the
black community to ensure it continues.
Chip Zullinger's LinkedIn page

From October 2007 through August 2010, Zullinger was superintendent
at Bertie County Schools, North Carolina.

The Bertie County Schools board of education suspended Zullinger
in July 2010.

By Friday, July 30, 2010, the Roanoke-Chowan reported Zullinger and the
board reached an agreement. Zullinger resigned.

So, of course, Grier made Zullinger Chief of Academic Services.
Zullinger hails from Greenville, NC.
****
Could a domestic violence apologist become DA in Houston?
****
HISD is poised to bring back Algebra 2 requirement
(see Ericka Mellon's tweets) 
****


REFORMATTING HISD IN JOHN ARNOLD'S
VISION
More than Dallas ISD, more than San Antonio ISD,
and definitely more than Austin ISD, our local district
has become the experimental lab of corporate school
                                   reformers.

HISD Trustee Campagn Finance Reports
 
Why not? The corporate chieftains of Houston, in collaboration with
Paula Harris and Larry Marshall, chose Terry Grier to lead the
nation's seventh largest school district. Grier's reputation as a
corporate school reformer was well established by the time San
Diego United School District had decided it was finished with Grier's
unbridled lust for power and money and his disharmonious relationships
with SDUSD's key players.

Arnold's biggest recent donation...to Anna Eastman...$10,000...
see chron.com's July 2013 report 

The poster board couple for the big bucks behind HISD's conversion
from a district which used to care about its employees to one dedicated
to territorial expansion, consolidation, and attacking HISD's black and
Hispanic communities is none other than John and Paula Arnold.

Houston billionaire uses two philanthropic foundations to attack
public pensions

The Arnold receive coverage in Houston and nationally for their
philanthropy but sometimes their cash isn't wanted.

John Arnold made his billion dollars in hedge funds. The morality of hedge
fund wealth and the role hedge fund managers have played in the growing
inequality in this country are subjects worth exploring.  For our local school
district evidence of Arnold's influnce is easily seen in his contributions to
school board candidates and their subsequent votes to support policies
articulated by the Broad Foundation, Michelle Rhee, Bill Gates, and
Pearson Education.

Why are hedge fund managers so interested in school reform?
Hedge funds favor charter schools

A little known candidate for HISD's District VII, that's Harvin Moore's seat,
Peter Schwethelm, wrote this decrying the Arnolds' influence in his election. 

Beneficiaries of the Arnold's cash? Anna Eastman, who voted just last
Thursday to consolidate principals' power to fire librarians, Mike
Lunceford, although Mike's take is said to be less than others, and,
of course, the poster child for corporate school reform and most
uninformed trustee in HISD, Harvin Moore.

Education historian Diane Ravitch wrote about the Arnold's
influence and their cozy relationship with Eli Broad in her
Nov. 13, 2013 blog.  The Broad Foundation gave the Arnold
money. If you're looking for a smoking gun linking Harvin
Moore's campaign to HISD's winning the Broad Award it
can be found there.  How coincidental that a tight school board
race between Moore and Sung had a key enabler for the Moore
campaign in Eli Broad.

Terry Grier makes Houston schools awful enough to win the
Broad Award

Former school board member and charter school affectionado Natasha
Kamrani served as executive director of the Arnold Family Foundation.
No wonder Kamrani was in Grier's office every morning giving him
his daily instructions.  The Houston Examiner covered Kamrani and
the Arnolds in its editorial "Let Them Eat Cake."

The Kinder Institute, funded by John and Laura Arnold, was established
to close the achievement gap in HISD. The Arnolds were also key players
in HISD's new appraisal system, which has been described to houstonisdwatch
by current HISD administrators, as cumbersome, ineffective, and designed
to creates ways to catch teachers. The Arnolds are cheering on the termination
of HISD teachers.  

Corporate school reformers nationwide spout their dedication to reducing such
gap. However, they often look the other way when massive school cheating
scandals erupt. Here in Houston, the Arnolds have no problem supporting
Grier's proposal to close schools in minority neighborhoods, even though
community leaders have called these schools the bailiwick of their
neighborhoods.

Stop closing community schools

After all, there's money to be made. When have hedge funders ever put 
the needs of children ahead of their lust to make more money?
****

This HISD employee list (edited) was current in October 2013. How many
changes have their been so far this year?
October employee list by department (edited) as indicated

Houston Press Report: "...Terry Grier in Paris, Superintendent
who knows when to travel"
*Grier hopes student laptop program will diffuse parent concerns
*Houston City Councilman Jerry Davis and State Rep. Gene Green
  oppose closing schools in their districts

KTRK weighs in on school closings

HISD Trustee Wanda Adams blasts Grier for not attending
school closure meetings
Fox 26's Greg Groogan reports: "HISD Superintendent Terry Grier
chose to skip all six" school closure meetings (link above)

"We need to universally have good schools...doesn't matter
where you live..." Chip Zullinger, HISD ES CCO
PARENTS PROTEST CHANGES AT BILLY REAGAN K-8 EVEN
THOUGH CHANGES ARE NOT SUPPOSED TO INVOLVE THEIR
CHILDREN
A large, fired-up crowd at Billy Reagan K-8 Education Center lacked
faith that Grier's HISD would do the right thing by their community.

Unlike Henderson, Dodson, Jones, Port of Houston, and Fleming, Reagan
doesn't suffer from a lack of students. It has too many students.

HISD's plans? To violate its own promise to the community regarding
"Schools of Choice" and send Reagan K-8 students to other schools
in Southwest Houston.

Zullinger tried to convince them HISD is doing the right thing and will
bring a level of competence to all its campuses, but the crowd didn't
buy it. 

So, of course, Grier made Zullinger Director of Academic Services.


With orders from Grier to fill open teaching positions by June 1,
principals ramp up the vacancies, now up to 485

Why it's wise to key an eye on Teach for America
Thousands unemployed in Connecticut but Hartford school
board is recruting out-of-state TFA interns

As was previously posted on houstonisdwatch, HISD has refused to release
any information about this case. Here is a copy of the letter HISD sent to
Texas Attorney General Greg Abbott's office.

The best source for information about how Sharpstown is handling this
situation would be individuals from the school community. They are
welcome to post on this site. 

CLICK 2 HOUSTON FEATURES PORT OF HOUSTON
in its reporting of HISD school closures

KHOU: Parents pack meetings to protest school closings

KTRK: Parents pack Fleming MS to protest school closure

Hospitable crowd at Port Houston ES greets HISD BOTS who fail
to sell Grier's rhetoric
Unlike angry crowds at Jones High School and Dodson Elementary
School, the predominately Latino audience at Port Houston Elementary
School last night listened politely as HISD BOT Sam Sarabia, attempting
some folksy charm as he read the HISD script, but he failed to change attitudes.

Port Houston ES is the center of their neighborhood, just as Dodson ES
is to the residents of East Downtown.

There were even a couple of good ol' boys on hand to support the youthful
crowd of children, working parents, LULAC representatives, and teachers.
After all, one of the trucking company owners to speak, Port Houston ES
has always been the center of our community. He remarked that he preceded
Sarabia's tenure as principal of the school. And he commented, Port Houston is
a high achieving elementary school.

He also pointed out how HISD hoodwinks data to serve its own self-interest.
Port Houston lost students because HISD already sent half of its sixth graders
to Pleasantville ES. His point hit home. 





SRO crowd inside and another crowd on the lawn

Many speakers chose to speak in Spanish, or the colloquial street Spanish they use
with family and friends. Their choice of languages befit the occasion, but it did not help
the crowd read the main stream Houston media. Looking at the local media this morning,
there is no coverage of this event which drew a standing room audience. So many people
attended that a crowd formed outside the event.

Julie Stipeche, HISD trustee for POH, attempted to reassure parents that no
decision had been made. Manuel Rodriguez was there, too, apparently in a vain
attempt to support Grier. 

To keep Port of Houston open, parents and community activists are going to
need to get louder and engage Houston's newspapers and local television
stations. 

Do the Port Houston parents know who they are dealing with?
 
UNDER-ENROLLED SCHOOLS IN  HISD?
TAKE YOUR PICK
*Enrollement data from 2013 October Snapshot report to T.E.A.

Why isn't Grier recommending these schools, deemed failures by
T.E.A., for closure?
*Jones is on the list, but Grier has already "touched" Jones by
making it an Apollo school. Grier is clearly responsible for the
low enrollment and low ranking of the school. His signature
program has been a colossal failure

GRIER TARGETS ANOTHER AFRICAN-AMERICAN COMMUNITY
SCHOOL BY PUTTING FLEMING MS ON THE CLOSURE LIST

GRIER TARGETS ANOTHER SCHOOL IN TRUSTEE STIPECHE'S 
DISTRICT: PORT OF HOUSTON ES

Port of Houston ES was told by HISD brass to form community partnerships.
They did with all the major players in the neighborhood!


Grier's dog-and-pony circus travels
to McCarty Drive & Collingsworth
St. tonight



 

NEXT UP ON GRIER'S CHOPPING BLOCK: PORT HOUSTON
ES AND FLEMING MS
Former HISD trustee Diana Davila condemns move to close schools
while opening new ones:
"While some school board members advocate school closures/consolidations they vote
for the opening of other new small schools. One thing the school board has never understood
is that you can not vote YES to open new small schools and then vote to close small schools.
You can't have your cake and eat it to!"Diana Davila former HISD Trustee
*see Inside's report on Discrimination in HISD - go section dated 2/11/2013

Port Houston is described as a "blue-collar Mexican neighborhood of wrought-iron
fences and wood-framed houses..."

Several parents describe Port Houston ES as "amazing"... 

*see Newsfixnow video:
Port Houston parents, as well as parents of students at the other
four schools slated for closure, "won't go down without a fight."

GRIER SIGHTING AT PROTEST MARCH
A little over halfway through today's protest  in front of 5001
Woodway, several marchers said they saw Grier at the lobby
window looking out at the crowd gathered to ask for his removal.

chron.com's report
KTRK's report

LOUD, ORDERLY CROWD DEMANDS GRIER'S REMOVAL
A crowd  of about 30 citizens gathered at 5001 Woodway to voice
their displeasure with the Grier administration's recent list of schools
recommended for closure.

Pictures of the Jones sign promoting the bond
were in abundance as well as copies of the
Forward Times feature demanding "Terry Grier
has got to go."







We marched from the corner parking lot to the entrance way to 5001
where the reasons for Grier's removal were offered up.  No mention
was made of the school board members who continually vote to support
his plans. 

Although speakers didn't specifically mention Grier's unbridled authority
to hire and fire at will, the event's organizer Quanell X remarked how
some schools have had constant changes of leadership, as many as
five principals in a handful of years, hurting the fabric of the schools
and neighborhoods.

Working with citizens, Quanell X orchestrated a short, effective
rally, starting at 3:00 p.m. and ending at 3:30 p.m.

No HISD officials were present, nor were the trustees who have
allowed Grier to usurp their responsibility and intimidate them over
all issues of school governance.

They are responsible for the ongoing Grier debacle. 

After destroying Ryan Middle School's enrollment, Grier and
the HISD trustees decided to move its students

One of the many hack Haberman principals Grier forced HISD
to hire: Maybe Coleman knew Yates was to become an HEB?

Grier's war on HISD's community: Grimes Elementary School 
(This video was given to houstonisdwatch by Travis McGee, community
leader in District IV and candidate for Houston City Council)

Criticizing the leaders of the anti-Grier movement begs the question
The movement to fire Terry Grier has evolved from comments and blog
postings, three failed school board elections, to a community movement,
designed to generate press and arouse emotion.

As you know already, anger is a strong motivator. We get angry because
we often feel our safety and security is at stake. We get angry when we
feel we have been "treated like garbage." We get angry as a means of
reducing our capacity for fear of failure.

If you've been one of the citizens who knew from the very day Grier's name
was floated to be HISD's superindentent, if you've read and agreed with
Mimi Swartz's seminal piece in the Texas Monthly, aptly entitled
Super Collider, you understand the importance of today's rally.

TEAM Grier had just about stifled all opposition to its plans to put the entire
district up for sale. It had managed to silence three board members who stood
in opposition to it. It wielded power like a medieval sovereign. It became
inebriated on hubris and reckless abandon.

So put away your concerns about the community leaders. Stop dwelling on
previous experiences and look forward to the future. When you're drowning
and someone appears on the horizon to rescue you, you don't question their
politics or religious beliefs. You accept the help.

Seize the moment at hand.

Sunday's protest to remove Terry Grier draws media attention
HISD campus closures draw protests 
Parents protest school closures
Rhonda Skillern-Jones speaks forcefully against Henderson closure
Jones parents call out Terry Grier's lies in emotional meeting
   HISD now says in didn't put up pro-bond signs at Jones -- how
   convenient for TEAM Grier, isn't it?
Grier's brazen plan to close schools entails students being forced
  to move before the end of the 2013-14 school year

THE BLACK COMMUNITY, HISD TEACHERS AND, ESPECIALLY,
HISD PARENTS AND STUDENTS, ARE UNDER FIRE FROM THE
SELF-SERVING, CORRUPT GRIER ADMINISTRATION


Sending a clear, strong message to Paula Harris:
You will be punished for selling out your schools to your
friends

HCAD information on Terry Grier: He does own a condo here
in town

Grier's leaving only solves one of many problems...
As bloggers have commented, Grier will receive an expensive buyout
from HISD just as he has from every other district (7 previous) he has
worked for when his exit plans are finally announced.  

The trustees who hired him and continue to support him are deluded
by corporate school reform jargon and money given to them by local
and corporate interests. 

The trustees who support Grier have little interest in the plight of teachers.
Anna Eastman's infuriating comments about supporting principals show her
ignorance of the day-to-day life of teachers in HISD.

If Grier suddenly decides to leave - and widespread public (public being
the key word) protests erupt against him will encourage him to do so - we
are still left with an ignorant board incapable of chosing a successor.

houstonisdwatch has contact with many individuals who chose to report off
the record. Given HISD's current lock-down of all information, these insiders
present valuable leads on potential trends.

Here's what's being said:
*Grier has had a falling out with the Greater Houston Partnership. Whether
 temporary or the beginning of a split, it is significant.
*Longtime Harris booster Boris Miles has had a falling out with Grier, too, this
 time over contracts Mr. Miles thought were his but went to a lower bidder.
 Mr. Miles screamed at Grier.
*Conversations about the 2015 elections have begun. In normal political circles,
 the timing of such talk would not be unusual. In HISD, it is. Paula Harris is a
 primary target. So is Manuel Rodriguez. Mr. Rodriguez provides nothing to HISD.
*Contractors and HISD's Construction and Facilities Services will continue to
 be an area of concern for those who support openness and good government in
 HISD.  Whatever corruption is going on, members of Leo Bobadilla's staff are
 allegedly involved in perpetrating it. 

Don't expect trustees to interfere with Grier's support of
Jeanie Canstano: It fits his disdain for HISD parents
Parents are united with teachers: Canstano unfit

Two nights after the fact, the Houston Chronicle finally covers the
parent uproar over Terry Grier's attacks on the black community

TERRY GRIER OPTS OUT OF IMPORTANT SCHOOL BOARD
MEETING WHEN PARENTS SPEAK AGAINST HIS CLOSURES
HISD putting on a dog-and-pony show, led by Paula Harris, to justify
riffing more teachers
*Adams speaks up for librarians
*Dan Gohl: Chief academic officer...really?
*No one spins like Paula Harris: She just doesn't like librarians
*Someone tell Harris: repeating yourself doesn't make a dumb idea
 any less dumb 
*Stipeche speaks up for school staff stability
*Now, because she is losing the point, Paula Harris goes for an anecdote
*Wanda Adams is sticking to her guns: Don't cut librarians 
*Paula Harris will support keeping K-5 librarians
*Harvin Moore is so afraid to do his job; just a Grier homer every time
 Harvin: Quick, call John Arnold and see how you are supposed to vote!
*Harvin: be quiet
*Anna Eastman: lining up with the corporate school reformers; 
*Moore must have gotten his call from Arnold; he is talking again
"I think we'll fix this literacy problem" When Harvin? And how?
*Harvin: The principal's power is Grier's power in the school 
*Motion to keep librarians off RIFF for grades 1-5 failed
*Harris: only 18 people RIFF'd in 2013
*Gayle Fallon to board: Over 2000 left last year; when will you
 respect teachers?
*65 new principals this year 
*Joanna Pasternak points out the HYPOCRISY of HISD trustees in
 RIFFing
*Academic parent/teacher teams will cost another cool $1 million
 This board is never fazed by spending money unless it's for employee (non-
 administrative) raises
*Wanda Adams points out hypocrisy of voting to RIFF and spending a
 million dollars on a new program
JOIN COMMUNITY LEADERS IN A PROTEST ON SUNDAY,
FEBRUARY 16, 2014 AT 3 P.M. IN FRONT OF GRIER'S HOUSTON HOME
*Note: According to organizers, the protesters will be meeting at 1:30 pm on the
corner of Almeda and Rosewood, in Third Ward Houston.







Now more than ever

HOUSTON FORWARD TIMES CALLS FOR GRIER'S IMMEDIATE
DISMISSAL

Inside outs Grier's plans to close schools like Dodson
to reward Greater Houston Partnership members with
lush real estate deals 
INSIDE will again repeat the assertion that the Partnership, HISD, and other influential persons
are willing to destroy low income neighborhoods to promote development in certain areas. Are they doing
it for the benefit of the City, who knows as too many of the people involved also have their hands in the 
kitty.

Jones High School, once the center of the community, now
doomed

One teacher/one classroom concept might not survive 2012 bond
Committees with representatives from HISD administration, campus
administration, parents and community reps, and some teachers are
meeting at designated 2012 bond school rebuilds to design classroom
space.

The goal is to maximize space usage, no doubt a reaction to the acres
of unused classroom space calculated by comparing current enrollments
to building capacity. It's a perfect plan for people who have never taught
school.

Perhaps in many schools now teachers are floating all day, lugging their
audio-visual aids, papers to grade, parent phone contact sheets, etc., around
with them all day.  Most if not all of those floating teachers would opt to
have their classrooms and have time to do their jobs, not spending time con-
stantly setting up and tearing down.

Putting teachers in pods for planning allows HISD to advertise high school
rebuilds for fewer students if the projected capacities were calculated using
the one teacher/one-classroom concept.

However, it's difficult to see these plans as helping teachers be more effective
or HISD classrooms becoming more dynamic spaces. It disregards teacher
professionalism and it potentially violates the privacy of teacher-parent conversations.

Like most of Grier's committees, the outcome has already been decided. The
committee meetings are nothing more than a show of good faith, much like
Grier's micromanagement of SDM meetings to concoct a flawed teacher
assessment instrument. Ultimately, there will only be one plan to vote for.

RICE UNIVERSITY ANALYSIS FINDS LITTLE EVIDENCE
OF LONG TERM APOLLO GAINS
*Grier's"signature achievement" is over-priced, under-producing
*States Roland Fryer overestimated the program's success
*Apollo schools could not maintain rate of math success from year
  one through year two
*Little to gain by displacing principals and teachers at schools designated
 Apollo (20 principals & 45% of teachers displaced
*Several trustees are prepared to throw more money at the program
 which taxpayers will be forced to pay for
Read Allan Turner's report from HoustonChronicle.com

GRIER IS "CERTAIN" NO PAY-TO-PLAY CULTURE EXISTS
GRIER DIRECTED HISD TO SPEND $750.000 TO PROMOTE BOND 
HISD's contract awarding process put to question: from KTRK.com
Anyone want to analyze Grier's body language to ascertain whether
he's lying? He claims to have made it clear from the start there would be no
pay-to-play culture under his watch, yet we know with Larry Marshall, there
was plenty of pay-to-play

The real voter fraud is perventing eligible people from voting...see Lisa
Falkenberg's post in the Houston Chronicle.

1,259 OVERCROWDED CLASSROOMS IN HISD
Parents should be outraged Grier is allowed to add to his staff at will but HISD
students are forced into crowded classrooms....
Ericka Mellon has the story on HISD class size
waivers

FALSIFICATION OF ATTENDANCE RECORDS BY
PRINCIPAL WILLIAMS?
GRIER'S HAND-PICKED HABERMAN HACK PRINCIPAL CAN'T
CONTROL MADISON: SONJA WILLIAMS, ARE YOU CAPABLE OF
GETTING YOUR SCHOOL UNDER CONTROL?

HoustonChronicle.com piece on Jones closure

How many times will HISD play Houston voters for suckers?
Fool me once (remember promises Paula Harris made to rebuild/refurbish
Grimes Elementary in the 2007 bond? And her leading the charge to take 
money away from Sunnyside schools to throw a million dollars at Yates, which, by
the way, we are now hearing is going to be torn down and sold to HEB?)

Fool me twice: The 2012 bond, Grier's alleged pay-to-play list of contractors,
and assurances made to parents of students at Jones and Dodson that their
schools would be rebuilt, even going so far as to promise to make Dodson a
K-8 school?  Grier ran a confidence scam on parents.

As Grier and his trustee sycophants take money promised to voters to use for
their own special projects (will the corruption of Larry Marshall ever go away?)
voters are left looking angry, naive, and powerless. HISD is all about the business
of enriching Grier and his circle of friends, associates, and contractors.

No doubt that's why Grier placed Brian Busby, former HISD custodian, in a
senior leadership position. No one is more impressed by power, no one is more
ready to cooperate in shady deals than Brian Busby.

Last night's meetings at two jilted schools, Dodson and Jones - meetings that HISD
was not prepared for, failed to adequately notify the public about, and sent HISD reps 
who had nothing more than a script to go on - seemed different. Parents were angry
when the meeting started and grew furious as the meeting went on. 


Chip Zullinger, HISD ES CEO, was visibly shaken about the time 9 p.m.
rolled around. He had told the audience the meeting would end at 7 p.m. -
it started at 6:30 p.m. - and was taken to task immediately by a vocal
audience and LULAC representatives along with two reps from Sheila
Jackson Lee's office. 

Trustee for Dodson Julie Stipeche was not visible at the meeting until
7:17 p.m. and her lack of visibility further angered parents. In short,
she was not well received. She worked hard to obtain an uneasy
peace with the audience. 

Dodson and Jones parents face formidable odds. Many said they had to miss work and
wouldn't be able to play HISD's endless meetings game.  Yes, Mr. Grier or whichever BOT
you assigned to read this post, working men and women don't have the luxury of camping
out at your headquarters to sit through endless bureaucratic meetings designed for the
sole purpose of defeating them. 

Although it is legit to question Terry Grier's intelligence, there is no questioning his motives.
He planned to ambush parents by not notifying them of the the meeting, banking on a light
turnout and a soft ball audience for hand-picked rep Chip Zullinger, and, of course, already
having lackeys Harvin Moore, Manuel Rodriguez, Greg Meyers, and corporate welfare queen 
Paula Harris in his back pocket.

By the way, reports came in to houstonisdwatch that Paula Harris showed up to the Jones meeting
in her slippers and house coat. Apparently, she didn't have time to run a comb through her hair.

C'mon, Paula, honey, dress up for parent meetings. At least look like you give a damn. 
 
Board meeting agenda for Feb. 13, 2014
And, yes, HISD is planning reduction in force for continuing contract
teachers AGAIN

More failing charter schools: This time is House Charter School,
Richard Milburn Academcy, Koinonia Community Learning Academy

HISD teacher vacancies creep up to 168

Teacher raises essential transparency questions about ASPIRE. Don't
expect answers from the trustees

HISD's changing demographic trends (from houstonisd.org)

HISD touts its school reorganization plan, already written before any
parents give input 

White enrollment inches up in HISD

Parents protest HISD's proposed school closings
Rhonda Skillern-Jones is misidentified in the KTRK video but
she does speak up for parents and students

PAY TO PLAY?...ANYONE WHO HAS FOLLOWED TERRY GRIER WILL NOT
BE SURPRISED IF SUSPICIONS ARE CONFIRMED
KTRC has report

BOND LIES...WASN'T IT THE PLAN TO CLOSE JONES ALL ALONG?
Which friend of Pau$a Ha$$is will benfit from this deal? Contractor?

Galveston ISD to KIPP: We can't afford you

A solution for bad teaching

Knives, blades, condoms tucked away at Patterson ES

FIVE SCHOOL CLOSURES IN THE WORKS
Jones High School on the chopping block again; Don't believe
promises made in bond elections; report from chron.com 

HISD throws its upright middle finger at Christians who observe
Good Friday and families of veterans and current members of the
armed forces for whom Memorial Day is a sacred holiday

Nathan Graf's Transportation Department continues to be plagued
by unsafe busing

HISD IS STILL LOOKING FOR 131 TEACHERS

ASPIRE $$
Bellaire's McDonough: $10,000 
Lamar, Westside High School principals: $0 
Elrod's Bellard: $12,500
Sam Houston High School principal: $0
Austin High School principal: $0
Westbury High School principal: $0
Sterling High School principal: $0
Monaghan, Pin Oak MS: $2500

chron.com's ASPIRE data base search
And in case you missed it from houstonchronicle.com
"Fewer winners, bigger checks..."

Republican lieutenant government candidates' vision for
Medieval Texas

HISD finally releases ASPIRE information

HISD denies the public information about Brian Busby's
qualifications in 15-day letter to A.G. Greg Abbott

Back to the future on school finance 

Growing divide between rich and poor in Texas 

Part 1: TEA's Thousand Points of Lies
Part 2: TEA's Thousand Points of Lies
Part 3: TEA's Thousand Points of Lies
Part 4: All About the TEA's Thousand Points of Lies
Part 5: TEA's Thousand Points of Lies
Part 6: TEA's Thousand Points of Lies
(from George Scott reports)

Dallas Chief Mike Miles supports review of credit recovery
programs

HISD does not want public to know relationship between
Gasparello and Grier, nor do they want Brian Busby's
credentials released to the public but the district is not alone
in wanting to keep vital information hidden from public view 
Houston council members have no access to vital audit papers:
from HoustonChronicle.com 

Grier's bonuses, and the trustees who eagerly award them,
slammed by HISD parent
Saturday letters: Students' needs, bicycles
Houston Chronicle, January 25, 2014
Put students' needs first
Regarding "Word up in HISD: How can HISD boost reading to match math?" (Page B9, Jan. 6),
I'd like to provide a simple answer: Put students' needs first.
If expanding pre-K and early childhood education programs is the key to improving reading scores,
HISD must stop making budget cuts and instead fund these programs with enough money to expand
throughout the district. Although expansion is not cheap, we don't have to look far to see that HISD
has a generous amount of money available.
I first learned about funding and HISD when a community organizer from Working America knocked
on my door. I was surprised to find out that just this year, HISD, in a closed vote, unanimously approved
$125,000 in bonuses for Superintendent
Terry Grier
.
As a single father with a son who attended Windsor Village Elementary, I find it disturbing that HISD
would put the "needs" of its superintendent before the needs of the students they serve. I frequently
volunteered my time and my money at son's school because I was told that there were not enough
funds to support the students and programs.
While expanding pre-K and early childhood education might be a bit pricey for HISD, we must
realize that the money is there. We can only improve our students' reading scores when we start
putting our students' needs first.


Special ed. frustration: School administrator just doesn't get it

Milwaukee charter school mysteriously closed; owners flee

GRIER GOES OUTSIDE HISD AGAIN FOR KEY POST
With brief bio, Grier introduces Wheatley's newest principal
From: Grier, Terry B 
Sent: Thursday, January 23, 2014 12:11 PM
To: High School Principals; Middle School Principals; Elementary School Principals; tgSSOH; tgSSOM; tgSSOE
Cc: Chiefs
Subject: FW: Bio - New Principal
New Principal – Wheatley High School
Dr. Shirley Rose has been selected as the new principal of Phillis Wheatley High School. She has 25 years
of experience in education at Fort Bend ISD. After ten years serving as a high school teacher, Dr. Rose moved
into administrative roles. She served as an assistant principal and associate principal for six years. Next, she
was named principal at George Bush High School. Dr. Rose was then asked by the superintendent to lead the
turnaround effort at Thurgood Marshall High School, which successfully emerged from the Academically
Unacceptable status under her leadership. Most recently, she has been the principal at Christa McAuliffe
Middle School.
Dr. Rose earned a Bachelor of Science degree from the University of Houston. This was followed by a Master
of Education degree from the University of Houston, in Victoria. Recently she was awarded a Doctorate of
Education from Texas A&M.

School shootings are happening every other day

Texas drops Algebra 2 mandate

Like your 47th in the nation lowest salary? Vote Republican.


BRIAN BUSBY'S CREDENTIALS KEPT UNDER WRAPS 
houstonisdwatch submitted a TPIA request for Brian Busby'S
academic records, once Mr. Busby obtained the position of Construction
and Facilities Services Senior Manager of Operations without interviewing.

There is no evidence Mr. Busby has an advanced degree, nor
is there evidence he has any formal training to perform the duties of senior manager.

Mr. Busby is a hard-worker and a ready yes-man for Bobadilla and Grier. As the
$1.9 billion dollar bond is distributed, Grier needs someone who will keep the
skeletons in the closet. Subterfuge and schemes do not require advanced
degrees or specialized knowledge.They require a compliant yes man willing to follow
orders.

HISD will not release Mr. Busby's academic record and degree, claiming
it is not in the public interest to do so. What HISD means is it is not in
the superintendent's interest to show the public Mr. Busby's alleged lack of
qualifications.

houstonisdwatch has filed a letter of complaint with the A.G.'s office.
 
THE ONLY WAY TO DEAL WITH TEAM GRIER'S CORRUPTION 
Four teachers in cheating scandal lawyer-up, take aim at HISD

Fight on HISD bus stops route, summons HPD
Two Holland MS students put everyone's safety at risk 

And in case you missed this truck/HISD bus wreck

SERIOUS BUS ACCIDENT INVOLVING HISD BUS BUT
TEAM GRIER DOESN'T WANT YOU TO KNOW ABOUT IT

HISD driver was driving on I-10 behind a placarded wide load
carrying a concrete bridge beam. 
The driver ran the bus right in to the back of the wide load doing severe damage to the bus as the
picture shows.  Was the driver texting or talking on the cell phone?  If he was, it is ok in Graf's
Transportation Department.  

BREAKING: houstonisdwatch joins Ericka Mellon, KPRC in requesting
additional information about suspended Sharpstown Principal
Rob Gasparello and the teacher he allegedly protected,
Ysidoro Rosales Motola.  Here is a copy of one of the
three letters houstonisdwatch received in response for its
request concerning this case.

Only 3,027 HISD employees have visited Concentra's Health &
Wellness Centers. Here is the breakdown by clinic.
(houstonisdwatch obtained this information through a TPIA request)

You have 24 hours to read these posts: from Diane Ravitch's blog

Why Lunceford, Stipeche and Eastman are now in Grier's camp 
Call the situation hopeless or desperate. Three trustees who regularly
challenged Grier and his policies appear to have thrown in the towel.

We knew something was askew when they joined Harvin Moore in voting
to award Grier an undeserved $125,000 bonus. Then they agreed to
acknowledge Larry Marshall's "dedicated" service to HISD.

There are no smoking gun documents and no pending TPIA requests.
Information from insiders points to Larry Marshall's entanglements with
Fort Bend Mechanical as a reason, along with untold relationships other
board members had with David "Pete" Meford.

Remember FBM filed a lawsuit against HISD reported on May 20, 2013? 

Remember on July 11, 2013, FMB dropped its lawsuit?

The behind-closed-door events, perhaps involving Marshall's colleagues
on the board long before Gil Ramirez Group's lawsuit, including whatever
took place to convince FBM to drop its lawsuit, probably accounts for Stipeche,
Luncefort, and Eastman having a change of heart.

If you've followed Grier's shady tenure in HISD, you can infer about any
"exchanges" which could have resulted in a change of heart.

Board members aren't discussing anything about Larry Marshall and Fort
Bend Mechanical. Their lips are sealed, and the public record remains
obscure.

Apparently, when Wayne Dolcefino recorded Medford talking about all kinds
of contributions to board members, he struck a raw nerve.

Financial Allocation Study for Texas
Houston ISD   

HISD trails high profile suburban schools: from chron.com
.


SO HOW IS HISD HANDLING HOUSE BILL 5?
In December stringent attendance politicies were put in place with
House Bill 5.
From Kut.org:
Right now, all high school students must attend at least 90 percent of classes to receive credit.
If they attend less than 75 to 89 percent of class, then they must create a plan with their school
principal to complete missed work and lessons. If students don't take that step, they risk failing
the class or grade, and must petition the district's school board to see whether or not they can
advance to the next grade level.
But under HB 5's new attendance requirement, all students – kindergarten
through 12th grade – must meet that 90 percent attendance mark. 
If you are an HISD teacher you should have received notice of this change and
its immediate implementation. Did you? Or did the Grier machine, so fearful of
declining graduation rates (and less bonus money) sweep this law under the
rug?

Do trustees care if Grier's personnel management is a disaster?
Chief school officers come and go, hampering the achievement of HISD students
as evidenced by the 53 schools delineated by TEA as failing schools.  SSOs
play a tight game of survival, hassling principals and teachers to achieve Grier's
termination quotas. One of the latest comments remarks about unequal treatment:
one principal called a cheater to the national press, another safe and secure despite a
so-called cheating scandal at her campus.

In case you missed it: Jan. 4 2014 update on Atherton

Mable Caleb was cleared but Grier and his band of lemmings/trustees refused to
acknowledge it. No formal HISD apologies have been issued or ever will be.
Alleged drug dealers Dana Bost and her fiance Rodriguez were never properly
vetted. 

Where we should place blame is on our local representative on the HISD board. This
individual is failing to perform one of the basic duties of their elected position. It's
sad and pathetic when trustees fail to question the termination motions put
forward by Grier and them waste taxpayer dollars having to defend them at
TEA hearings.

As citizens, we really don't count. The parade of speakers to end the school board meetings
is routinely patronized by board members who halfway listen, nod, and vote to do
exactly the opposite of what the speakers wanted.

HISD is run by the Greater Houston Partnership and John Arnold. Citizens, teachers,
and most of all parents and students, are continually diminished by the actions of
our trustees, one of the weakest collections of school leaders in the United States. 

HISD rolling out its laptop program, but how much learning is it doing
from other districts?

53
CURRENT TEA PEG LIST OF FAILING SCHOOLS
More evidence of kids being short-changed under Grier's leadership
53 HISD SCHOOLS CANNOT MEET BASIC TEA STANDARDS
From HoustonChronicle.com